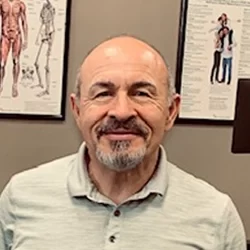 Chiropractor
Bart Grant D.C.
Thank you for dropping in for a visit...please feel very welcome! Here's my Mission - my purpose for doing what I do as a Billings MT Chiropractor: to help as many people during my lifetime as I can - especially children. Whoa...hold on a second! Let's take a step back. 
How was I, the undergraduate from Northwest College, going to make this possible?! Well, I decided to turn my hands into amazing instruments of healing and graduate from Palmer College of Chiropractic. I have now been a Chiropractor for 27 years. My practice is a family wellness center with a particular emphasis on children and moms and their health issues. I am constantly studying, reading, and attending seminars so I fully understand what our bodies and my patients need.
I have an amazing family, my wife Lisa, two sons, Christopher and Mitch, and two daughters, Alyssa and Dannielle. But my favorites are my eight grandchildren. They are so much fun!!! My hobbies are studying the body, the mind/body connection, and self-improvement. I also enjoy jogging, cycling, swimming, and cars....especially the exotic ones! You know the ones....the ones that are red and noisy.
I strive to learn and be the best. I want all my patients to rave about the quality of care I provide for them....and it's not just about back and/or neck pain. No. It's about getting you feeling better and teaching you how not to recreate your underlying health problems. We call this Wellness care. Chiropractic is a purpose that comes from the heart, but it takes two hearts, yours and mine. We work together as a team. Let's begin by getting you a better, healthier quality of life while having fun in our office! Visiting a doctor doesn't need to be a stuffy experience! Thank you for learning about me......now I look forward to learning about you!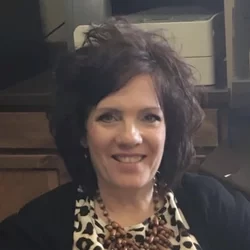 OFFICE HOURS
---
Monday
9:00am - 5:30pm
---
Tuesday
9:00am - 5:30pm
---
Wednesday
9:00am - 5:30pm
---
Thursday
9:00am - 5:30pm
---
Friday
Closed
---
Saturday & Sunday
Closed